Work Comp Veteran Brian Gannon Joins Tower
Posted on July 19, 2019 by Tower MSA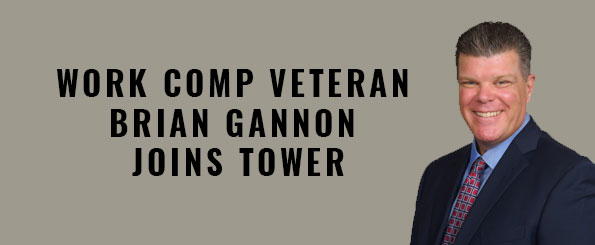 Tower MSA Partners welcomes Brian J. Gannon, MBA, ARM as its new Senior Vice President of Business Development.  With more than 25 years of claims management and sales experience in workers' compensation for such companies as Marsh, Healthcare Solutions, Broadspire, and Sedgwick, Brian is poised to help risk management teams create proactive MSP compliance programs and obtain significant cost savings through our aggressive cost-saving solutions.
While working with Marsh's Claims Inventory Workout group, Brian ran into the settlement barriers that can be posed by MSAs–especially excessive allocations. He says, "I was attracted to Tower for a variety of factors, but the one feature that truly stood out, head-and-shoulders above the rest, is the physician follow-up." Other companies have this type of service, but we do it the best! Our initial MSA allocation report includes recommendations for ways to immediately lower the allocation and we will manage the clinical interventions for you."
Learn more about Brian here and take a minute to congratulate him on his new position.  You can reach him at 818-720-7294 or brian.gannon@towermsa.com.
Search our blog:
Contact Us for a FREE Consultation