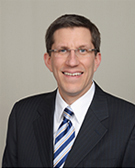 Daniel M. Anders, Esq. is an expert in Medicare Secondary Payer (MSP) compliance and Medicare Set-Aside (MSA) preparation. As Chief Compliance Officer for Tower MSA Partners, Dan oversees all aspects of regulatory compliance associated with the MSP status and local, state and federal laws. His responsibilities include ensuring the integrity and quality of Tower's services and products.
With more than 20 years of experience working with employers, insurers, third-party administrators, attorneys and claimants, Dan provides education and consultation to Tower's clients on all aspects of MSP compliance. He has presented at industry conferences, including the National Workers' Compensation & Disability Conference & Expo and the WCI Conference, and written numerous articles and posts for Tower's MSP Compliance blog on MSAs and compliance issues. Dan is a subject matter expert in this area and has been interviewed and written articles for insurance/workers' compensation publications.
An Illinois-licensed attorney, Dan also holds the Medicare Set-Aside Consultant Certified (MSCC) and Certified Medicare Set-Aside Professional (CMSP) credentials. In 2021 he served as President of the National Medicare Secondary Payer Network (MSPN) where he continues to serve on the board.  He previously served as Senior Vice President of MSP Compliance for ExamWorks Compliance Solutions and he has extensive litigation experience from his earlier position with the Chicago law firm of Wiedner & McAuliffe.
Dan earned his Juris Doctor degree from Chicago-Kent College of Law and his bachelor's degree from Loyola University Chicago.
Related
Follow Daniel M. Anders on LinkedIn
View posts by and about Rita on the Tower MSA Partners Blog