NAMSAP Bulletin Highlights Meeting with CMS on Liability MSA Reviews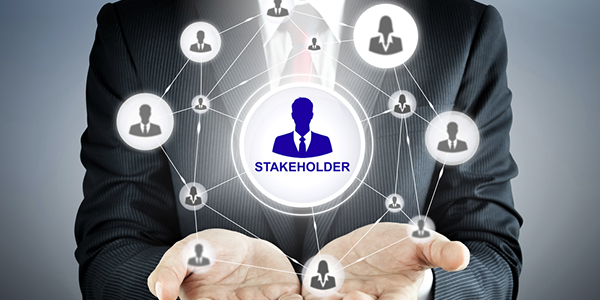 Recently, the National Alliance of Medicare Set-Aside Professionals (NAMSAP) released a Special Edition Bulletin providing insight into a meeting between CMS and NAMSAP representatives on the topic of the planned expansion of the Workers' Compensation MSA review process to liability MSA Reviews.  NAMSAP's April 2018 meeting was one of several with stakeholder organizations.
Your writer was one of the NAMSAP representatives who had the privilege of meeting with CMS to hear and discuss how such a Liability MSA Reviews may work.   Mr. Tom Stanley, the Co-Chair of NAMSAP's Liability Committee provided a summary of the following meeting highlights in the bulletin:
CMS stated they have an 18-month timeframe (from April 2018) before it rolls out a LMSA Review program.
The program would be voluntary.
CMS has indicated that their enforcement mechanism is the denial of services.
CMS felt strongly that the injured party must receive something (free and clear) through settlement.
CMS would not review an LMSA until Settlement has been reached.
CMS feels a LMSA is exclusively the responsibility of the plaintiff.
Regarding LMSA's, CMS made it clear that the defendant(s), and their insurers, are not a target.
Medicare pricing of services was discussed.
CMS does not feel it can mandate professional administration.
CMS would publish a LMSA Reference Guide.
Eligibility remains the same as the current WCMSA system – Medicare beneficiaries or injured parties who have a reasonable expectation of Medicare eligibility with

in 30 months

. Per statute, Medicare's interest must be considered in every claim.
A workload threshold of $250,000 is anticipated – "NO SAFE HARBOR". This level mirrors the $25,000 workload threshold for WCMSA's.
For settlements between $250,000 and $750,000 threshold, CMS approval is available and encouraged by CMS. CMS would apply "a formula" to determine the LMSA amount. Starting with the total settlement amount, CMS would subtract certain expenses and apply the discount factor to total settlement.
Above $750,000 level is a full commutation. A traditional MSA would be prepared and, if submitted to CMS, evaluated by CMS for adequacy.
As Mr. Stanley advised, "everything discussed in the meeting was subject to change and related to liability Medicare Set-Asides only."  I would like to emphasize that point as well.  You should not in anyway take the above points as final, rather they are points of discussion as CMS continues to listen to stakeholders and assess the best method for protecting Medicare's interests in post-liability settlement injury-related medical.
Importantly, CMS realizes that in protecting those interests an eventual voluntary LMSA review process must continue to provide an incentive for the parties to settle their case.   Consequently, some type of apportionment to ensure the plaintiff receives a portion of the settlement monies is expected in any final review process.
NAMSAP will to continue to dialogue with CMS and also discuss with its membership, both through a webinar and at the annual conference, the points presented by CMS.  Given the launch of a CMS LMSA review process is not expected for some time, Tower MSA Partners will shortly be releasing a white paper on best practices for addressing future medicals in liability settlements.
If you have any questions or would like to discuss the topic of LMSAs further, please contact Dan Anders, Chief Compliance Officer, at 888.331.4941 or Daniel.anders@towermsa.com.
Related: