Legacy Claims Settlement Initiatives
Claims that languish on your books represent significant liability and reserves and impact the performance of your whole workers' comp program. With Tower's Legacy Claims Settlement Initiative, you can close these claims quickly and with finality.
The program reviews your portfolio and identifies claims that can close immediately and those that could settle after interventions. Our analysis detects red flags, such as inconsistent treatment records and discrepancies between prescription fill history and medical records. And we recommend a specific intervention to resolve each cost-driver and treatment issue.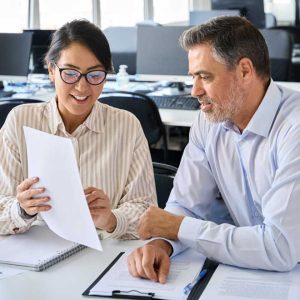 With your approval, we deploy interventions, such as Physician Peer Review or our Physician Follow-up service, to clarify and correct medical records and reduce pharmacy and medical costs. Tower also obtains the physician's written confirmation of current and future medical care and documents it in a format CMS can approve.
Then, Tower serves as your settlement hub. We create a settlement team to work with injured workers, their families and attorneys on what to expect during and after settlement, how to protect and extend their settlement funds, and how to appropriately use an MSA (if a CMS-approved MSA is used).
This strategy often uncovers hidden roadblocks to closure and produces solutions all parties can approve. Once agreement is reached, Tower submits the MSA to CMS and monitors its progress through CMS approval.
Tower's Legacy Claims Settlement Initiative reduces costs and administrative burden. Find out how it can work for you – email info@TowerMSA.com.