Tower MSA Partners' Dan Anders Elected Treasurer of NAMSAP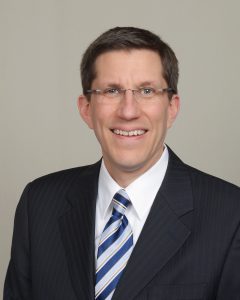 Daniel M. Anders, JD, MSCC, the Chief Compliance Officer for Tower MSA Partners, has been elected to the board of directors of the National Alliance of Medicare Set Aside Professionals (NAMSAP) and will serve on its executive committee as treasurer for 2019. An attorney who holds the Medicare Set-Aside Consultant Certified and Certified Medicare Secondary Payer Professional credentials, Anders also co-chairs NAMSAP's Policy and Legislative Committee.
Anders and Tower have been active in the organization for several years; Tower's CEO Rita Wilson is the immediate past president, and Wilson and Anders frequently speak at its conferences and webinars.
"We're dedicated to continuing our work with NAMSAP," Wilson said. "It provides timely and comprehensive education and is the leading advocate for Medicare Secondary Payer compliance policies and practices that serve all stakeholders."