Get Measurably Better Results with Tower MSA Partners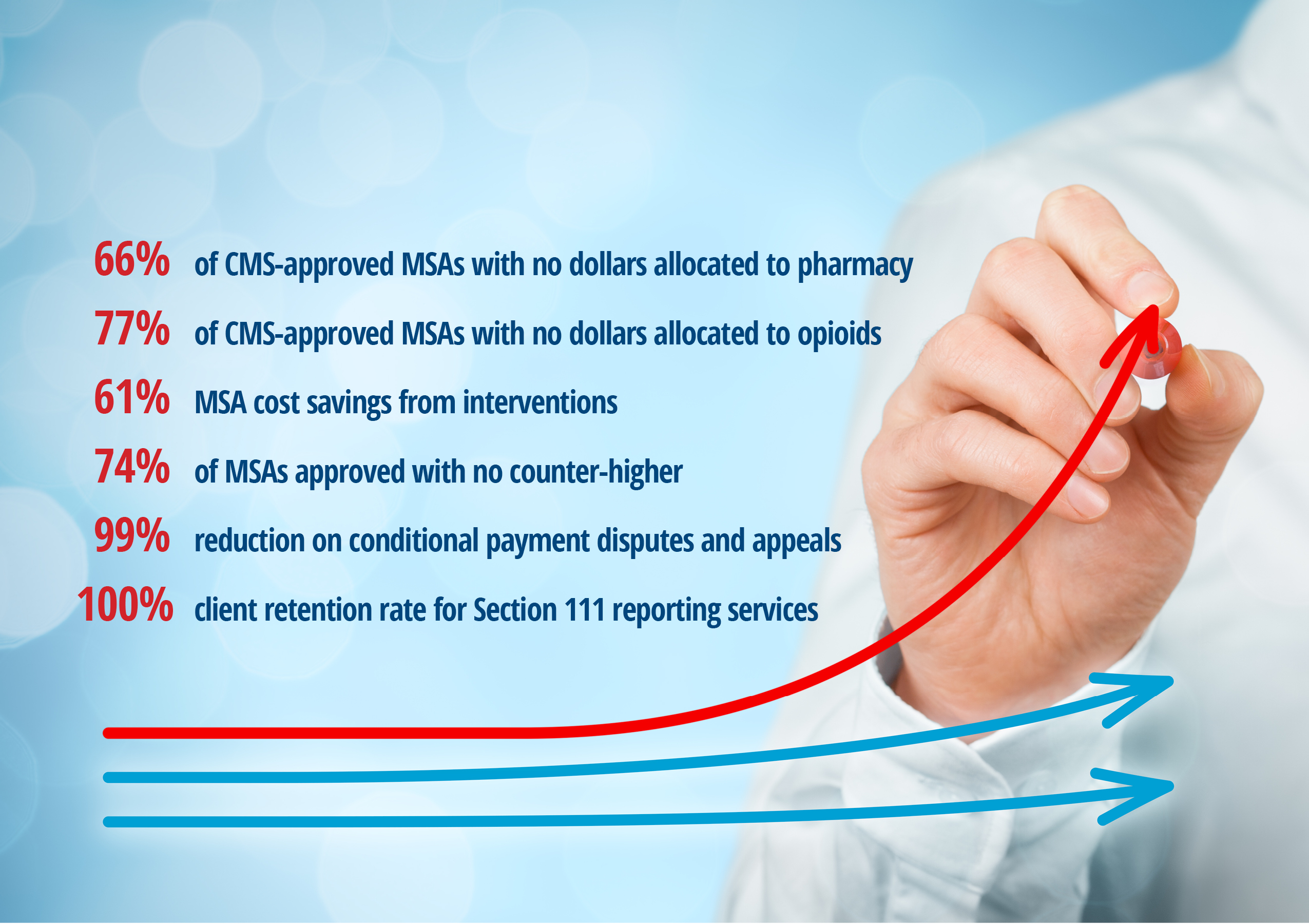 Some employers, carriers and other payers think Medicare Set-Asides (MSAs) are all pretty much the same, a commodity. A company calculates future medical expenses and sends a report with an allocation to the Centers for Medicare and Medicaid Services (CMS), and there's not much to be done about it.
That just isn't true. There are many ways to reduce allocation amounts while protecting Medicare and ensuring appropriate care for injured workers. And, some MSA companies are better than others.
Tower MSA Partners continuously measures our MSP compliance and MSA performance and uses the data to re-engineer our processes and challenge CMS, when necessary.
Our data shows 66% of our MSAs have no dollars allocated for pharmacy and 77% have no dollars allocated for opioids. Keep in mind that these are MSAs that CMS has approved.
Benchmarking our results against CMS gives us insight in how to draft MSAs that can be easily and quickly approved. A good 74% of the MSAs we submit are approved by CMS – with no counter higher. 
Our Pre-Triage service identifies inappropriate medical and pharmacy treatment and other obstacles to settlement. The clinical interventions we recommend and deliver dramatically reduce allocation amounts. We balance care, compliance and cost to optimize our clients' MSAs, and we were able to achieve cost savings from 61% of the MSAs we produced so far in 2019.
What are your numbers? If you're not seeing numbers like these, visit Booth #2517 and start getting results that are measurably better.