Build a Better Tower: Partnerships Speed Settlements of Workers' Comp Claims with Medicare Set-Asides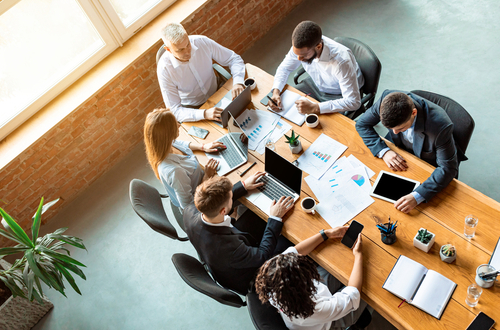 Tower MSA Partners knows our strengths.  And we know our business.
We're in the Medicare Set-Aside settlement business. Everything we do, we do to make workers' compensation settlements possible — whether they have MSAs or not. Tower has built its business processes and technology around making settlements easier, faster, smoother, and less expensive.
We recognize that the value of an MSA is its ability to facilitate workers' compensation and liability claim settlement and closure.  We also recognize that MSAs can become stumbling blocks to injured workers and their attorneys when it comes to settling claims.  Since Tower's goal is to break through all barriers to settlement, we formed a strategic partnership with Ametros, the leader in the professional administration of Medicare Set-Asides.
Helping Injured Workers Settle Well
Ametros, which does not produce MSAs, helps injured individuals manage their Medicare Set-Asides and medical allocations after settlement.  During the settlement process, its team educates injured workers and their attorneys on their responsibilities and the resources available to them through professional administration after the settlement. Ametros frequently attends mediations and settlement conferences to help educate all parties on the post-settlement reality of managing a Medicare Set-Aside and how its services support compliance with Medicare Secondary Payer guidelines.
CareGuard, Ametros' professional administration service, helps injured individuals navigate the healthcare system after settlement. CareGuard Members receive significant discounts for their injury-related medical and pharmacy expenses, durable medical equipment, home health care, and other services. Ametros handles the payment of all medical bills from their settlement funds and takes care of the Medicare reporting associated with an MSA.
Once injured workers understand they can have these services after they close their claims, they're more likely to move forward to settle the case.
Many of Tower's clients already work with Ametros and understand the value they bring. This made the idea of working with Ametros to simplify the settlement process for clients and adjusters a natural evolution.
Taking Work Off the Adjuster's Desk
To further boost efficiency, Tower and Ametros developed a real-time electronic data interchange (EDI) to exchange MSA, CMS, and settlement data. MSA information is automatically updated directly in Ametros' system at the time of MSA delivery to the client, enabling the Ametros team to begin educating the injured worker, their family, and attorneys.
This is another way we take work off adjusters' desks and accelerate settlements that involve MSAs.
Speed Settlements
Recently, Tower launched a new program with Ametros to speed settlements. Using our powerful data analytics capabilities, Tower identifies claims that meet criteria for closure and creates a settlement candidate report. Ametros is then engaged to reach out to these injured workers or their attorneys to offer professional administration as an added benefit and to gauge interest in settlements.
When settlement is indicated, Tower prepares the MSA, executes all cost-mitigation strategies and postures the claim for closure.
This is an exciting new way to proactively address claims that may have slipped out of view and generate interest in settling.  There's no extra work for adjusters and no cost for the payer until a claim is ready to settle and an MSA is prepared.
Future posts will share other strategic partnerships that Tower has forged to build a better, stronger Tower to help you efficiently and cost effectively settle claims.
Meanwhile, have Tower create an MSA settlement candidate report for you. To learn more, contact Hany Abdelsayed hany.abdelsayed@towermsa.com (916) 878-8062.
Rita Wilson
Chief Executive Officer
Related:
Legacy Claim Settlement Initiatives