CMS to Hold Webinar on "Go Paperless" Feature in MSPRP
Posted on March 28, 2022 by Daniel Anders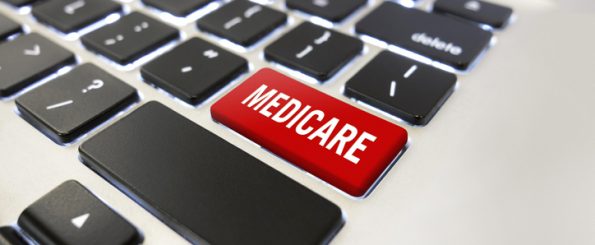 On April 13, 2022, at 1:00 pm ET, the Centers for Medicare and Medicaid Services (CMS) will host a webinar on the "Go Paperless" option in the Medicare Secondary Payer Recovery Portal.  The selection of this option will provide for more expeditious receipt of correspondence from the CMS Medicare conditional payment recovery contractors.  Per the announcement:
The Centers for Medicare & Medicaid Services (CMS) will be hosting an overview of the new "Go Paperless" feature available in the Medicare Secondary Payer Recovery Portal (MSPRP). Insurers and authorized agents may now choose to opt-in to paperless functionality. Once registered, users will be able to quickly and easily access all recovery correspondence including demand letters, using the MSPRP. Opting to "Go Paperless" in combination with the ability to submit correspondence through the MSPRP and the multiple available options for electronic payment will allow your organization to not only reduce the amount of paper that needs to be physically handled, associated workload and environmental impacts, but also eliminate concerns about delays that can arise when information is sent through the mail.
The webinar will feature opening remarks and a presentation, followed by a question-and-answer session.
Note, there is no pre-registration, instead, just follow the provided link shortly before the webinar start time.
By way of background, in January CMS released an updated Section 111 User Guide, Version 6.7, which in Chapter V provides as follows:
When there is an active Medicare Secondary Payer Recovery Portal (MSPRP) account for the insurer/recovery agent TIN, Section 111 submitters may set Go Paperless options (i.e., choose to receive letters electronically or by mail) for the insurer and recovery agent address using the following new TIN Reference File fields (Appendix B):
TIN/Office Code Paperless Indicator (Field 23)
Recovery Agent Paperless Indicator (Field 24)
Recovery Agent TIN (Field 25
Note: There are also five new fields (Fields 48-52) returned for these entries on the TIN
Reference Response File (Appendix D).
Along with the updates to the Section 111 User Guide, CMS also updated the Medicare Secondary Payer Recovery Portal (MSPRP) User Manual, Version 5.3, to incorporate functionality around the Go Paperless option.
Key Takeaways
We are pleased to see CMS provide this Go Paperless option for Responsible Reporting Entities (RREs) and their authorized agents. It is environmentally friendly and will allow time-sensitive correspondence i.e., Conditional Payment Notice with a 30-day due date, to be received and acted upon sooner.
If you are interested in taking advantage of the Go Paperless option or have other questions we encourage you to attend the CMS webinar.  Also, you can always contact Dan Anders, Chief Compliance Officer, at 888.331.4941 or daniel.anders@towermsa.com with any questions.
Search our blog:
Contact Us for a FREE Consultation