Tower MSA Partners Receives 2022 SOC 2 Type II Attestation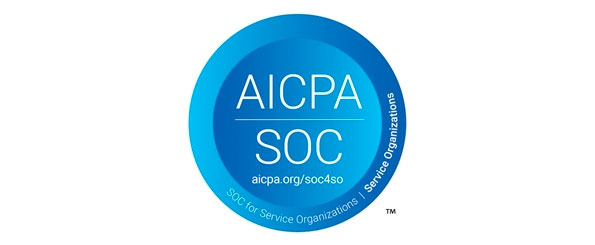 Independent Audit Verifies Tower MSA Partners' Internal Controls and Processes
Delray Beach, FL – Tower MSA Partners, a Medicare Secondary Payer compliance services company, today announced that it has completed its annual SOC 2 Type II audit, performed by KirkpatrickPrice. This attestation provides evidence that Tower has a strong commitment to security and to delivering high-quality services to its clients by demonstrating that they have the necessary internal controls and processes in place.
A SOC 2 audit provides an independent, third-party validation that a service organization's information security practices meet industry standards stipulated by the AICPA. During the audit, a service organization's non-financial reporting controls as they relate to security, availability, processing integrity, confidentiality, and privacy of a system are reviewed, examined and reported on. The SOC 2 report delivered by KirkpatrickPrice verifies the suitability of the design and operating effectiveness of Tower MSA Partners's controls to consistently meet the standards for these criteria throughout the full audit period.
"The SOC 2 audit is based on the Trust Services Criteria," said Joseph Kirkpatrick, President of KirkpatrickPrice. "Tower delivers trust-based services to their clients, and by communicating the results of this audit, their clients can be assured of their reliance on Tower's controls."
"It's an honor to again earn an unqualified 2022 SOC 2 Type II outcome" said Wilson. "It's an attestation that Tower's systems, policies and procedures meet the trust services criteria of security, availability, processing integrity, confidentiality, and privacy."
What does this mean for you?
Peace of mind.
If you partner with Tower, you can be assured that

Our human processes and our highly automated system– have been validated by third-party auditors after a stringent analysis.
Your data is transferred safely, used appropriately, stored securely, and is accessible for the required amount of time.
You can partner with a best-in-class MSP services provider and superior technology.

Cybersecurity assurance. Auditors recognized Tower's commitment to keep up with cyber threats, patching, monitoring methods and cybersecurity technology. They saw that we monitor all internal systems for patching cadence and antivirus/antimalware activity, we regularly train staff on how to avoid the latest scams, and we execute multi-factor authentication and password changes to prevent breaches. In addition, we partner with reliable and well-respected cloud storage, monitoring, and security companies.
While the complete report is confidential and proprietary, a redacted synopsis of the report, SOC 3, can be downloaded here. I'm happy to answer questions and discuss the value of partnering with Tower for your MSP compliance and MSA needs. Please contact me at Rita.Wilson@TowerMSA.com to arrange for a conversation.