Humana's Brian Bargender Gives Tips on How to Work with Medicare Part C & D Plans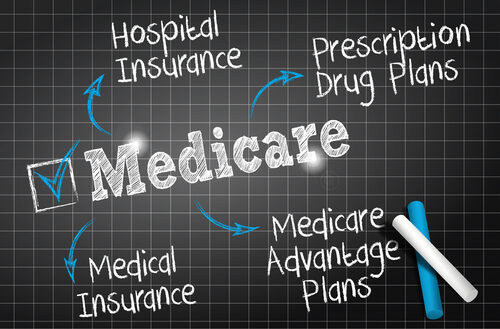 Attendees of Tower's Premier Webinar on April 20 received sound advice on how to work with Medicare Part C (Advantage) and D (Drug Benefits) plans. Our guest presenter was Brian Bargender, Consultant, Subrogation and Third-Party Liability with Humana, a nationally recognized expert on these plans.
Bargender noted that these plans have the same rights and responsibilities as original Medicare under the Medicare Secondary Payer (MSP) Act. This means that Part C and D plans must avoid payment for treatment covered by primary payers, such as workers' compensation or liability. Part C plans take this commitment seriously as they want to prove they are more efficient than original Medicare.
The PAID Act gave primary payers visibility into Medicare beneficiary enrollment status in Parts C and D. Previously, they could only see that an individual was enrolled in Medicare. It was problematic to identify a beneficiary's plan and resolve conditional payments. The growing popularity of Medicare Advantage plans was making the process more time consuming. Approximately 46% of Medicare beneficiaries use Part C and 75% of the ones on original Medicare have Part D.
Bargender explained the plans' approach to MSP compliance and touched on Private Cause of Action and Double Damages in the MSP Act. Medicare Advantage plans can obtain double damages from primary payers that refuse to reimburse conditional payments. And primary payers remain liable for repayment until plans are repaid, even if they have already paid the injured worker their settlement.
To make it easier to work with Part C and D plans in light of the PAID Act, Bargender offered these insights and advice:
While Section 111 reporting gives primary payers "an" address, it's not necessarily the address the plan would have chosen. As such, further investigation into the appropriate plan contact may be necessary.
Medicare Advantage plans get Section 111 data, but not always in time to act on it. They use it as a back sweep to see if they missed anything.
Contact the plans before trying their recovery vendors; they have multiple vendors.
Ask for the subrogation or legal departments. Customer service reps at C and D plans are not well versed in Medicare Set-Asides.
It's hard for Medicare Advantage and drug plans to predict and staff for call volume; prepare for delays.
The plan may not have the file when payers contact them.
It's good for primary payers to notify the plan(s) when they accept responsibility for the claim, and certainly when they prepare for settlement. The Centers for Medicare and Medicaid Services (CMS) notifies plans later in the process.
To minimize calls and delays, provide plans the same information given to CMS for Ongoing Responsibility for Medical (ORM) or Total Payment Obligation to Claimant (TPOC) reporting along with the MSA diagnosis and prescription drug details if they are available.
At minimum, plans need this data:

Medicare Beneficiary Identifier
Name
Date of birth
Loss/Injury Date

Part C and D plans cannot correct errors in the file; these must be done through Section 111 reporting or through the Benefits Coordination and Recovery Center (BCRC).
These plans do not track how funds are used or exhausted. They need a letter from CMS to the MSA administrator or beneficiary that says funds were properly exhausted before they can start paying for injury care.
Tower has found Bargender and Humana's subrogation team to be very helpful. They promptly identify specific reimbursement claim information when the claimant is enrolled in a Humana Medicare Advantage plan. Further, they are open to understanding the liability issues and basis for settlement; this is something not typically found with the Medicare conditional payment recovery contractors.
As Bargender stressed, "proactive beats reactive," when it comes to resolution of these Part C and D claims. Primary payers must be proactive in using PAID Act data to identify whether a Medicare eligible claimant is enrolled in a MA plan, and, if so, investigate whether the plan is seeking reimbursement for payments it made on the claim.
For our Section 111 reporting clients, Tower has the PAID Act data readily available. Whether you are a reporting or non-reporting client, we can help you contact the Part C and/or D plan to investigate and resolve conditional payments at the time of settlement.
If you have questions or want a link to the recorded webinar, please contact Dan Anders at Daniel.anders@towermsa.com
Related articles
The PAID Act: Implementation and Implications for Claims Handling