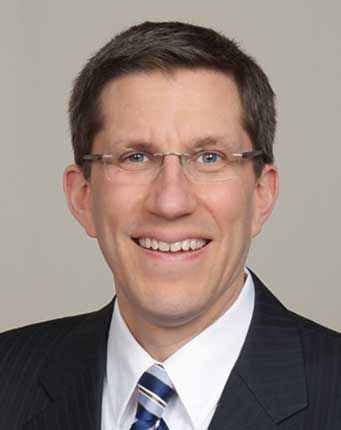 Daniel M. Anders, Esq., MSCC, CMSP
Chief Compliance Officer
Tower MSA Partners

Daniel M. Anders, Esq., MSCC, CMSP is an attorney with over 20 years' experience helping employers, insurers and other payers navigate the complexities of MSP compliance and to settle workers' compensation claims using MSAs.
As Tower's Chief Compliance Officer, he oversees all aspects of regulatory compliance associated with the Medicare Secondary Payer (MSP) statutes and local, state, and federal laws.  Dan consults with Tower's clients on MSA cost containment and preparation and other MSP compliance issues. Additionally, he ensures the integrity and quality of Tower's services and products, including its settlement focused MSA program.
A respected subject matter expert and thought leader, Dan regularly contributes articles to industry publications and to Tower's MSP Compliance Blog. He has given numerous presentations at conferences, including the National Workers' Comp, WCI, and the Medicare Secondary Payer Network annual conferences.
Dan earned his Juris Doctor degree from Chicago-Kent College of Law and his bachelor's degree from Loyola University Chicago. He holds the Medicare Set-Aside Certified Consultant (MSCC) and Certified Medicare Secondary Payer (CMSP) credentials.
Before joining Tower in 2016, Dan served as Senior Vice President of MSP Compliance for ExamWorks Clinical Solutions. He previously gained extensive litigation experience working for the Chicago law firm of Wiedner & McAuliffe.
Dan is a member of the Illinois State Bar Association and MSPN, having served as its president in 2021.  He lives in Southeast Wisconsin and can be reached at Daniel.Anders@TowerMSA.com
Follow Daniel M. Anders on LinkedIn