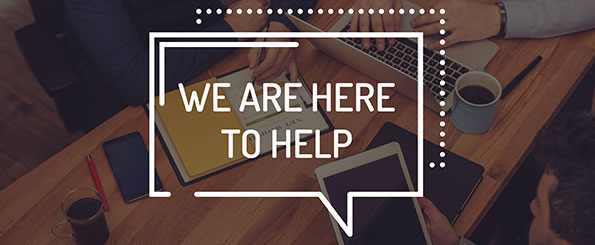 While the COVID-19 pandemic represents a new challenge, as a company that has faced its share of hurricanes, we made a seamless transition to working remotely while continuing to serve our partner clients. As our CEO, Rita Wilson recently related, "We Are Here to Help". While we apologize for the occasional barking dog or screaming child when you call us, you will nonetheless receive the same high level of service that you have come to expect from Tower and which we highlight below.
Expert MSP Consultation
Do I need an MSA?
Are these settlement terms appropriate?
Is a Zero MSA feasible?
How can we reduce the MSA amount?
What are my reporting obligations?
Does a Medicare Advantage plan have a lien?
As always, the Tower Team is readily available to answer these questions and address any other Medicare Secondary Payer compliance concern you encounter when resolving a claim.
Settlement-Driven Pre-MSAs and MSAs
Whether through an MSA or a Pre-MSA Triage, Tower's clinical team continues to deliver our reports in an average 4 business days. These reports identify MSA exposure and provide recommendations to address cost drivers and inappropriate care prior to submission of the MSA to CMS.
Physician Follow-up
Many of you use our crack physician follow-up team that reaches out to treating physician offices to confirm when injury-related medical treatment was completed or clarify the ongoing need for treatment. Despite some businesses closing, medical offices are either open or available by phone. If anything, Tower has had even better success at obtaining the needed physician statements since many of these offices are seeing less patients. This allows us to quickly obtain the necessary medical information and seek prompt CMS approval of the MSA facilitating settlement.
CMS Processes
Thus far, CMS and its various contractors, WCRC for MSA review and BCRC and CRC for Mandatory Insurer Reporting and conditional payment recovery, are responding and completing their services at turnaround times consistent with what we saw prior to the pandemic.
Social Security Verifications
All local Social Security offices have suspended responses to SSDI verification requests because of the coronavirus and Social Security has not announced when it will again respond to these requests. We assume there will be a significant backlog since these requests are not a high priority for Social Security. We will of course resume these verification requests when possible.
Cybersecurity
As has been noted in many publications, the dramatic increase in employees working for home has made conditions ripe for threat actors to infiltrate systems through malware inadvertently downloaded to home laptops via local internet. More than 2 years ago, Tower made the security of systems and our clients' data a priority by investing in proactive measures to stop cyberattacks in their tracks. This protection extends throughout Tower's network and down to the individual employee working from their home.
With 24 / 7 detection and response oversight overlaid with 2 factor authentication and managed endpoint services, our systems and data are secure. All data exchanged between Tower's systems and remote users is encrypted from the source and monitored through to the endpoint. If a threat is identified at any point from laptop to server, the transmission is halted, our IT team is immediately notified and the IP address of the source is identified.
Claim Closure Settlement Projects
Many businesses and injured workers face difficult financial challenges as a result of the pandemic's economic impact. Tower is working with employers on claim closure settlement projects that mitigate exposure to open-ended medical claims and provide the injured worker with much-needed funds while still protecting their access to future injury-related medical. Please contact your dedicated Tower account representative to discuss how Tower can coordinate such a project on your behalf.
Multiple Referral Methods
As a result of working from home, you may need to change your referral method. Tower has multiple methods for making referrals:
Via e-mail:  referrals@towermsa.com
Via mail:  Tower MSA Partners, 223 NE 5th Ave., Suite 101, Delray Beach, FL 33483
Via web portal:  www.towermsa.com (Click refer and compete referral form)
Via phone:  (888) 331-4941
If making a referral by phone, e-mail or web, upon receipt, we will provide you a username and password to log in to the TowerConnect portal for secure upload of referral documents.
Note, when you log in to the TowerConnect Portal, you will be directed to enter a phone number to receive a code via SMS or phone call for verification. Additionally, you can download Duo Mobile to your phone to allow you to receive a "push" notification to easily authenticate. Your device can be registered and remembered for up to 7 days. More information is available here: https://guide.duo.com/enrollment. 
If there is any other way we can assist you, please do not hesitate to contact us at referrals@towermsa.com or (888) 331-4941.
Please keep safe,
The Tower Team!