Tower MSA Partners Supports Insurance Careers Month!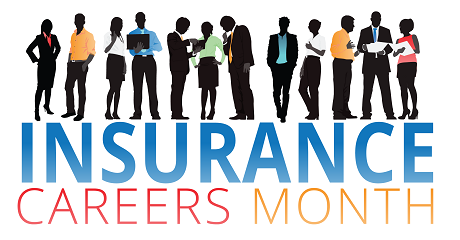 Polish up those resumes because February is Insurance Careers Month! Although Tower MSA Partners is not an insurance company, we are in the insurance solar system.  We provide Medicare Secondary Payer (MSP) compliance services including Medicare Set-Asides (MSA) to workers' compensation and liability insurance companies, third-party administrators, and self-insured employers in all 50 states.
Plus, we'll take any excuse to celebrate and promote the industry that we serve. Insurance Careers Month is a grassroots initiative "that seeks to inspire young people to choose insurance as a career, share what makes the industry a great one to work in, and collaborate to retain emerging leaders in insurance." That's something we can get behind!
Insurance Jobs Are Plentiful & Resilient
Jobs in insurance and insurance-related fields are great jobs that aren't necessarily high on the radar for new graduates and young professionals, but they should be. First, it's a huge component of the financial services sector. Using U.S. Department of Labor data, the Insurance Information Institute put the number of employees at 2.8 million in 2019. Of those, 1.6 million people worked for insurance companies, including life and health insurers (923,000 workers), property and casualty insurers (647,000 workers) and reinsurers (28,500 workers). The remaining 1.2 million people worked for insurance agencies, brokers, and other insurance-related enterprises.   It is a resilient business. Because people need insurance and it is sometimes required by law, it generally fares well even when the economy takes a downturn.  There are a wide variety of job opportunities, too – learn more at III Careers in insurance.
Insurance-Related Jobs Are Rewarding
To commemorate the month, we'd like to highlight two Tower MSA employees and let them tell you what they like about working in an insurance-related industry.
Brittney O'Neal, CCA, MSCC is a Medicare Set Aside Specialist – Quality Assurance Manager who oversees the team of registered nurses (RNs) who prepare Medicare Set Asides and the Physician Follow-Up team. Brittney works closely with intake and operations departments to ensure Tower receives all the information needed to complete the MSAs, reviews them for accuracy and researches ways to mitigate costs, and presents intervention strategies to clients.
Brittney brought a pharmacy background to Tower when she joined in 2015.  "Understanding how a medication could be contraindicated by another and knowing what is and isn't covered by Medicare was useful," she said. "Next, I was all about what do I need to do to get this Medicare Set Aside Specialist certification (MSCC)?"
Now, she's studying to become an RN to help her better understand the clinical side of the documentation.
Like Brittney, Ada Lopez wears a lot of hats as Tower's MSP Compliance Manager.  She supervises the Social Security Disability Insurance (SSDI) verification and conditional payment processes. In addition, after clients review MSAs, her team submits the MSA and shepherds it through CMS approval. In addition, Ada oversees the Mandatory Section 111 Reporting processes using Tower's MSP Automation Suite to validate claims data so any discrepancies can be corrected before quarterly filings with the Centers for Medicare & Medicaid Services (CMS).
Ada and Brittney agree that people who are well suited for a career in insurance and its related fields enjoy research and have good attention to detail.  "A college degree is preferred," Ada said, "At least some college along with experience and transferable skills, especially analytical and critical thinking."
Superior customer service, especially when it comes to SSDI verification, is important, according to Ada.  "You have to give clients the subject matter expertise they expect," she noted.
A Variety of Talent and Skills Are Needed
Insurance companies need a variety of talent including information technology specialists, marketing and public relations practitioners, lawyers, physicians, nurses, pharmacists, customer service representatives, and financial and administrative professionals. Legal, medical and pharmacy expertise is particularly valuable in the MSA world, as are excellent project management and time management skills. "You need to be able to read, write and summarize patient records, and quickly. There are internal and external turnaround time expectations," Brittney said.
People who think insurance is boring are just plain wrong, these women say.  It's interesting how much things can vary from state to state and nationally.  "The same procedure will be covered in one geography and not another," Brittney added. "You have to be careful reading the records, checking the diagnosis and making sure the physician has documented things correctly."
Although the workflow can be similar from one day to the next, Brittney said, "Each file and client is different. Every case, treatment, various state rules, guidelines, and interventions are different…it's a continuous learning experience."
Both women came to Tower wanting to learn something new and make an impact.
"What is really great is when a client understands what we've done for them and appreciates it," Brittney said.  "When they say, 'we thought the allocation for this claim would be over $1 million, and it's only $300,000?  How did you do that?'"
Knowing she's played a part in helping an injured person settle their claim and move forward with their life brings Ada a great deal of satisfaction.  She believes working in the insurance field – and Tower specifically – gives her a chance to truly help people.  "Once I was at Tower, I learned new things, gained new responsibilities and had more opportunities."