Women's History Month: Celebrating Tower's History as a Women-Owned Business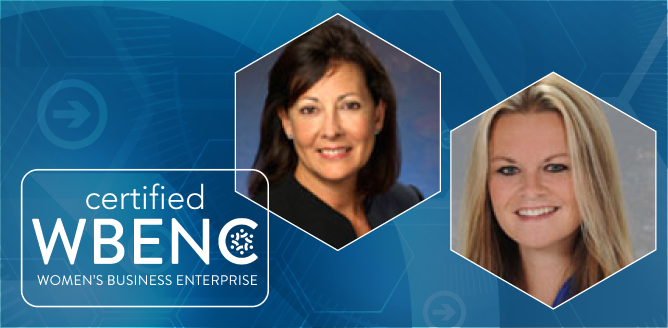 As a women-owned business serving the workers' compensation and liability insurance industry in the Medicare Set Aside (MSA) sector, we thought a great way to celebrate this month is to take a chapter from our own history. We're pretty proud of our leadership team as well as being certified members of WBENC or the Women's Business Enterprise National Council, a leading non-profit organization dedicated to helping women-owned businesses thrive.
Tower is not only a women-owned business, 85% of employees, including the majority of our managers and supervisors, are women.
The company was co-founded in 2011 by Rita Wilson and Kristine Wilson Dudley.
Tower Co-Founder: Rita Wilson

Rita's path to Medicare Set-Asides wound through technology and pharmacy. She graduated summa cum laude with a BS degree from Presbyterian College in Clinton, SC, completed graduate studies at Converse College in Spartanburg, and started her tech career with a textile company.
She later became Director of Research & Development for a company that developed pharmacy management software. Her team developed standards for information exchange between group health pharmacy benefit managers (PBMs) and pharmacies. Her next move was to build out the operations and technology for a start-up workers' comp PBM and ultimately become its CEO.
"We took insurance billing from a labor-intensive and mostly paper-bill environment into electronic adjudication," Rita said.
In 2006, she moved to Florida and founded a diagnostic company and did some technology consulting with Speedy MSA, which was owned by Behn Wilson. He introduced Rita to his daughter, Kristie.
Tower Co-Founder: Kristine Wilson Dudley

Kristie had grown up in the workers' comp industry and recalls going to the conference that is now WCI when she was just seven years old. Kristie went to the University of Tennessee at Chattanooga on a tennis scholarship, scoring the honor of NCAA Academic All-American in 2004.  She earned her law degree from Florida State University School of Law in Tallahassee.
She practiced law for a while, gaining workers' comp experience with the firm of Eraclides & Gelman. While MSAs did come up, the firm saw them as necessary, but problematic. "And that's still true with some law firms and even some adjusters today," she said. "If you don't do MSAs every day, they can seem like hurdles instead of opportunities to settle claims."
While she liked practicing law, Kristie really wanted to operate a business. With Rita's technology and pharmacy expertise, their joint understanding of MSAs, and Kristie's legal background, the women knew they could offer deliver MSAs with a better balance of care, cost and compliance than any others in the market.
Tower MSA Facilitates Settlement
The MSA environment of the late 2000s was paper intensive, technology hungry and lacking structure, not unlike pharmacy billing before the '90s, according to Rita. It was hard to tell exactly what was happening at any given time with a claim and what action needed to be taken. Claims languished and collected unnecessary expenses.
"I had seen the birth of on-line pharmacy bill adjudication and the standardization of data transfer protocols and knew we could leverage technology to efficiently manage MSA production and approval processes, consistently execute workflow, drive results and accelerate settlements," she said.
And so, these two women entered a mature market, developed a methodology that changed the paradigm as to how MSAs can facilitate settlement and created metrics to manage performance.  From the ground floor, Tower MSA Partners developed a sophisticated platform that targets cost drivers, documents recommendations of clinical and legal interventions, prompts next steps and keeps claims moving toward settlements.
Is Tower run by pushy women?
"Tower differentiates itself by aggressively seeking ways to mitigate costs and secure savings for clients," Rita said. "Technology makes that possible." Through claims feeds from clients, MSA specialists look for things that add unnecessary expense like possible surgeries that have not been discussed in a long time, prescriptions that were never filled, or brand drugs being used when generics could be.
"We're different because we keep pushing.  We listen to what CMS says and we push back when we disagree with a finding, we bring evidence, we intervene.  We don't just roll over," Kristie insists. "Technology and measurements enable us to confidently do this."
Is Tower run by pushy women? "We prefer 'proactive," Rita said, "but if the stiletto fits…."
If you'd like to connect with Rita or Kristie or Tower MSA Partners, email them at rita.wilson@towermsa.com or kristine.dudley@towermsa.com.
Related
Rita Wilson, Chief Executive Officer