Paying Tribute to Dedicated Professionals During Nurses' Month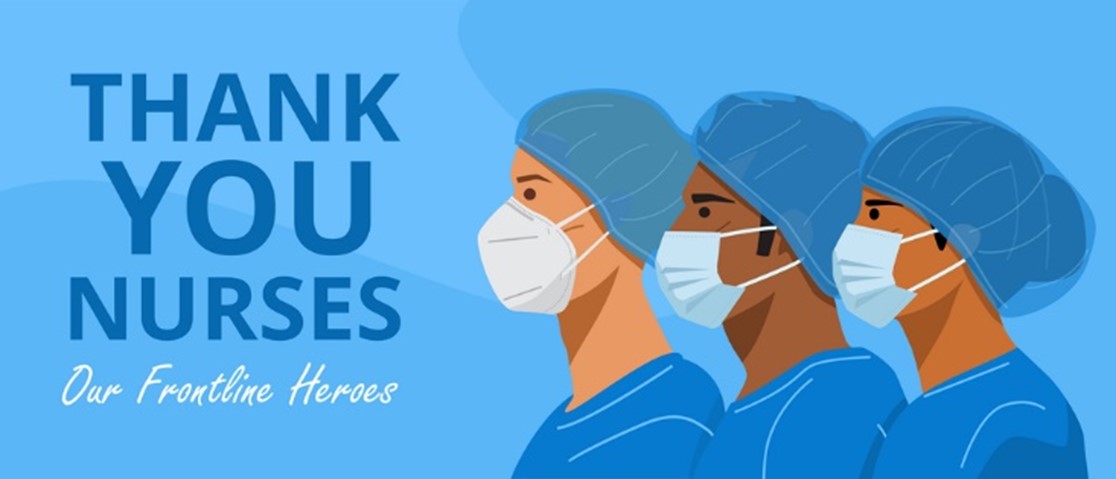 According to the American Nurses Association (ANA), May is Nurses Month, dedicated to honor, thank, and support nurses and all those in the nursing profession. They've designated the 2021 theme as "Nurses Make a Difference." Plus, ANA joins the World Health Organization (WHO) and global colleagues in extending the Year of the Nurse into 2021.
Tower Nurses Make a Difference
We couldn't agree more with the sentiment that nurses make a difference, and we join in the salute.  At Tower, nurses are an integral part of our team. RNs, who hold the Medicare Set-Aside Consultant Certification (MSCC), prepare Medicare Set-Asides (MSAs).  Tower nurses review, analyze and summarize medical records and allocate care based upon Tower's clinical standards, evidence-based medicine, and CMS MSA guidelines.
Their scrutiny often turns up gaps in care, open-ended treatment, treatment of unrelated body parts, discontinued or inappropriate prescriptions, dangerous dosages, and opportunities to switch brand drugs to generics. Once our nurses identify ways to reduce costs without compromising an injured worker's care, specific clinical interventions are recommended to our clients.
Separate from the nurse preparing the report, a nurse-led clinical quality assurance team the accuracy of the report and makes sure all cost-containment opportunities have been considered and are presented to our client delivery of the MSA report.  Subsequently, clinical interventions, such as Tower's Physician Follow-up service, work to obtain a physician statement and document the current, appropriate treatment in language that CMS can use to approve the MSA as written.
The difference our nurses make can be measured in Tower's key performance indicators, which reveal a median CMS-approved MSA of $23,205. In addition, only 40% of our CMS-approved MSAs allocate for prescription medications, and 83% of them are approved without post-submission development letters. This record of success would be impossible without the dedication of our nurses.  Thank you!
Nurses Month: Stories from the pandemic frontlines
Beyond our gratitude for the nurses on our own team, for Nurses Month, we pay tribute to nurses everywhere and in every role. Nurses have been everyone's lifeline during the pandemic but have paid a toll for the crucial role they played. We've compiled some stories about the experience of nurses over the past year that we found noteworthy.
What Nurses Want You to Know About the Past Year  – In this article for AARP, Michelle Crouch gathers nurses' reactions to the past year. Nurses say that the sheer number and pace of coronavirus fatalities was overwhelming; keeping families apart was painful; mourning patients who died was painful; fear for their own and their family's safety was a constant backdrop. They are emotionally and physically exhausted. How can we best thank and support them?
"The best way the public can support nurses right now is to get one of those vaccines, nurses say. "Please, go and get vaccinated," Carrell-Yoder stresses. "We don't want to do this again. We don't want more people to die."
"All Hands On Deck": The COVID-19 Pandemic Through Nurses' Eyes – The Dose Podcast from Shanoor Seervai for the Commonwealth Fund looks at the experience of frontline nurses one year into the pandemic, with many experiencing stress, grief, and fatigue. Her guest is Mary Wakefield, a nurse and a professor who has held positions in the Obama administration and in the Biden-Harris transition team. When asked about lessons learned for going forward, Wakefield said:
" … our public health infrastructure, as many people recognize clearly now, is incredibly anemic. The largest proportion of public health workforce is comprised of nurses, and yet they're still too few. We've seen an erosion in the United States public health infrastructure over the last number of years. That has got to be built back up. We need more public health nurses. Not the same, we need more."
Nursing in the time of COVID-19: Two advanced practice nurses on the front lines of the pandemic – Johis Ortega and Juan M. González are advanced practice nurses and professors at the University of Miami's School of Nursing and Health Studies. Ortega also serves as Associate Dean for Hemispheric and Global Initiatives at the school and González is Director of the Master's Program in Family Nursing. In a story for the Pan American Health Organization (PAHO), they offer a portrait of their experience in treating patients in the peak of the pandemic.
It's Always Been Tough Being A Nurse. Now It's Worse – Tom Lynch of Workers Comp Insider tells us that nurses experience a shockingly high level of on-the-job injuries, including the highest rate of sprains and strains of all professions. And he says that:
"The COVID-19 pandemic has made things even worse. A new Washington Post – Kaiser Family Foundation Poll reveals roughly three out of ten health care workers are considering leaving the profession and more than half report being "burned out" due to the overwhelmingly horrific year they've just spent trying, and often failing, to save the lives of COVID inflicted patients."