MSA Physician Follow-up Service Saves Over $200,000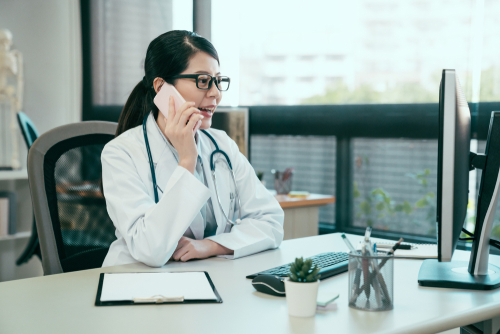 Tower's free Physician Follow-up service is one of our most effective tools for reducing your MSA costs. This case history offers a deeper dive on how we use this tool.
Physicians often need to try different medications as they search for the best way to manage pain, and medical records do not always show that drugs had been discontinued. That happened in a case where the initial Medicare Set-Aside exposure was $285,181.
Physician Follow-up Case Study
An injured worker suffered from low back pain along with significant pain in his groin, hip, and left knee. By the time it came to settle the case, he was seeing a pain management specialist and benefiting from oral opiates and injection therapy.
Tower's review of his medical records detected Amrix, Celebrex, and Amitriptyline as potential unnecessary cost drivers.  We recommended having our Physician Follow-up service contact the treating physician to confirm the current drug regimen and, if appropriate, document clarifications to the medical records.
First, our Physician Follow-up professionals determined that the drug regimen for the work injury was limited to oxycodone/APAP 5/325mg BID and three injections per year and that all other medications listed in the medical records had been discontinued. Then, following the state's jurisdictional requirements, they drafted an attestation letter stating this and obtained the doctor's signature.
By scrutinizing the medical records and properly wording and documenting the statement, Tower submitted an MSA of $53,664 to CMS.  CMS approved the MSA within nine days with no development letter or counter-higher for a savings of $231,487.
Physician Follow-up is Comprehensive
Tower's Physician Follow-up addresses open-ended, ambiguous and contradictory medical records and can replace a physician peer review in many cases.  With client approval and per jurisdictional requirements our team will contact the treating physician(s) to:
Clarify ambiguous medical treatment
Find out if procedures, surgeries, or other therapies are still being considered
Share information about multiple prescribers or pharmacies and duplicative or very similar medications
Discuss high doses of opioids and other addictive drugs
Ask the provider to consider tapering programs and alternative pain management options
Determine the current frequency of urine drug tests if applicable
Confirm the discontinuance of medications
Request a switch from brand drugs to generics
Obtain the last treatment date
Confirm the current injury-related drug regimen
This an area where Tower excels.  We obtain the doctor's statement in language that is clear, concise and in a format acceptable to CMS.  Notably, 83% of the MSAs we submitted in 2020 were approved with no Development Letters.  Next time there's an opportunity to use our Physician Follow-up service, do it.  There's nothing to lose and a lot to save.
To see this and some of our other case studies, go to Successes, and if you need help with settling the claim right now, get in touch with Hany Abdelsayed, hany.abdelsayed@towermsa.com, (916) 878-8062.