How Did Workers' Comp Execs Fare During COVID-19?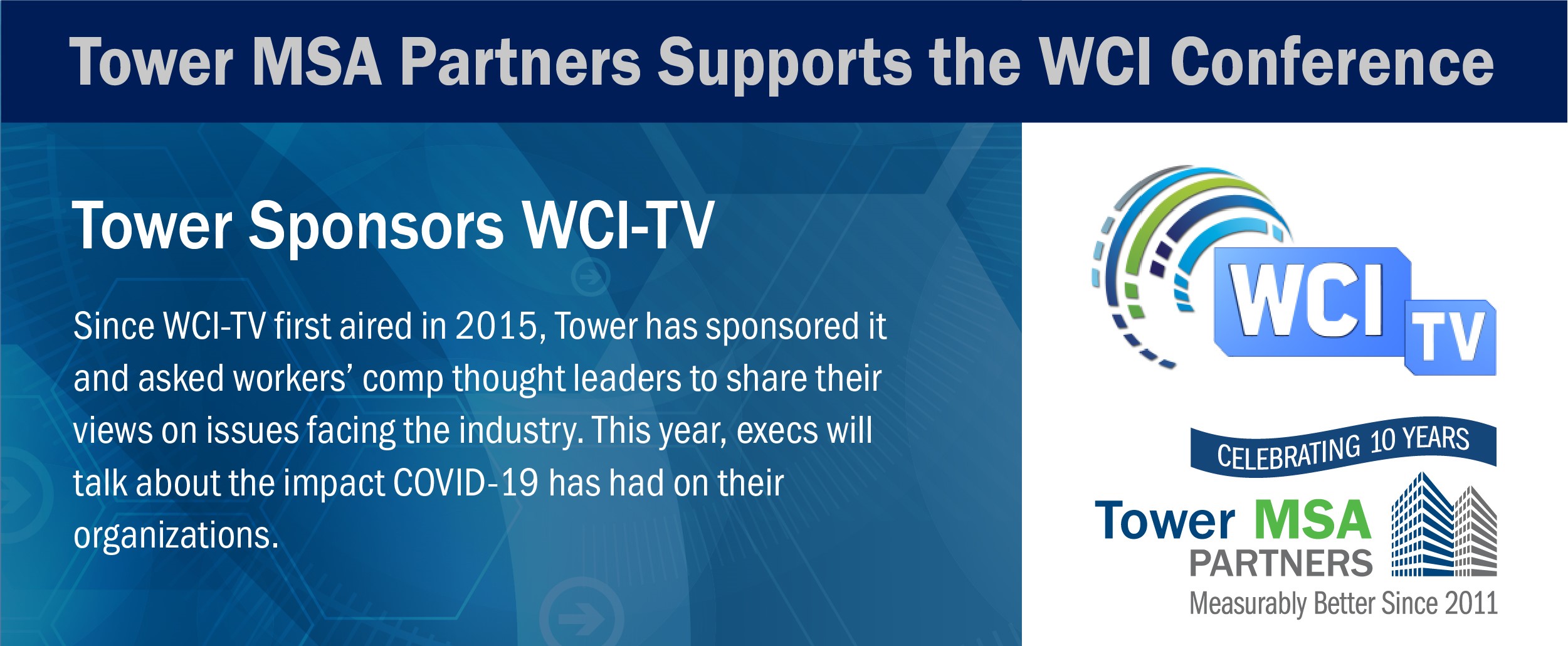 How has the Covid-19 affected workers' comp organizations? What changed professionally for risk managers and claims professionals during the pandemic? Did temporary policies become permanent? Tune to WCI-TV to find out.
Tower MSA Partners has been the exclusive sponsor of WCI-TV since its inception.
"Instead of commercials for our Medicare Secondary Payer compliance services, we've explored topics like opioid management, how success is measured, and ways to overcome barriers to claim closures," said CEO Rita Wilson.
Naturally, an ongoing, international Covid-19 pandemic rated attention. "We wanted to hear how organizations maintained a sense of unity while working from home and how lockdowns changed sales, marketing, and purchasing practices," explained Chief Compliance Officer Dan Anders.
Among Tower's TV guests will be Susan Shemanski, Vice President of Corporate Risk Management of the Adecco Group, Joe Berardo, CEO of Carisk Partners, Porter Leslie, CEO of Ametros, and Mark Meyer, Claim Attorney with the Montana State Fund.
WCI-TV airs throughout the convention center and shuttles, in hotel guest rooms and on WCI's website YouTube channel. These interviews will also be available on Tower's LinkedIn homepage.
Tower is pleased to be part of the 75th Annual WCI Conference; see for more https://www.wci360.com/conference/ information.
Related:
Tower MSA Partners Arranges for CMS Officials to Headline WCI's MSP Sessions