Premier Webinar: Tricks of the Trade for Successful MSA Outcomes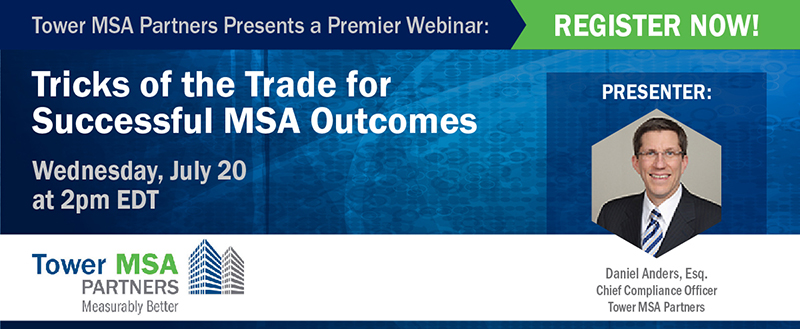 Not all Medicare Set-Asides (MSAs) are the same. There are specialty areas for unusual cases and many questions about these:
Criteria for successful $0 MSA approvals
Whether to include PQMEs, AMEs, IMEs in the MSA
Use of court orders to limit medical care in the MSA
When and how to use the MSA Amended Review process
Correct verbiage for treating physician statements
Claims professionals and attorneys often receive conflicting or unclear information around these topics and other matters that make not only working with the MSA but the whole settlement process, tricky.
Tower is pleased to feature our Chief Compliance Officer Dan Anders, who will share tricks of the trade at a webinar on Wednesday, July 20, at 2:00 PM ET. Dan has written and submitted thousands of MSAs to CMS for almost two decades. His unique knowledge is an asset for anyone who uses an MSA in a case settlement.
A Q&A session will follow the presentation, and you can provide questions at the time you register. Please click the link below and register today!