Premier Webinar: Zeroing in on $0 MSAs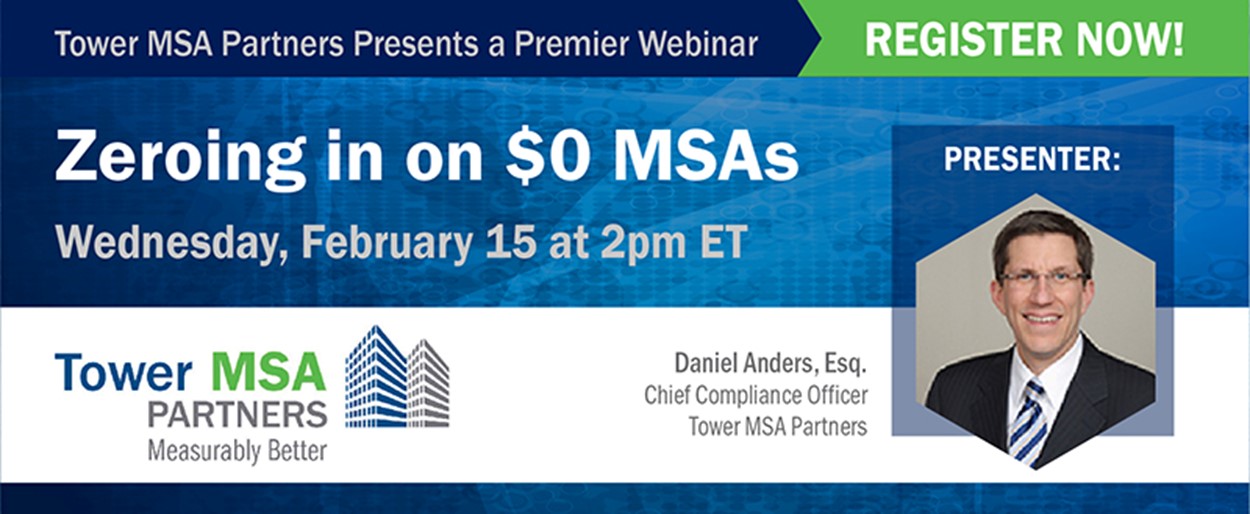 A $0 MSA remains an option in some workers' compensation case settlements, although strict criteria must be met if CMS approval is necessary.  It is essential then for claims professionals to understand this criteria as steps taken early in claims handling can sometimes be the difference between a $0 and a fully funded MSA at the time of settlement.
Over his two decades in MSP compliance, Tower's Chief Compliance Officer, Dan Anders, has successfully obtained CMS approval on hundreds of $0 MSAs.  Please join him for a Tower Premier Webinar on Feb. 15 at 2 PM ET.
In addition to $0 MSAs, Dan will also discuss using state statutes and regulations to limit MSA amounts.
The presentation covers the following:
Criteria for a CMS-approved $0 MSA
Alternative criteria for a Non-Submit $0 MSA
A step-by-step guide as to how to work with Tower to obtain a $0 MSA.
Use of state statutes and regulations to limit the MSA amount.
A Q&A session will follow the presentation, and you can provide questions you'd like us to cover when you register. Please click the link below and register today!
Please note that there is no CEU credit offered for this webinar.