CMS Extends Deadline for Publication of Final Section 111 Penalties Rule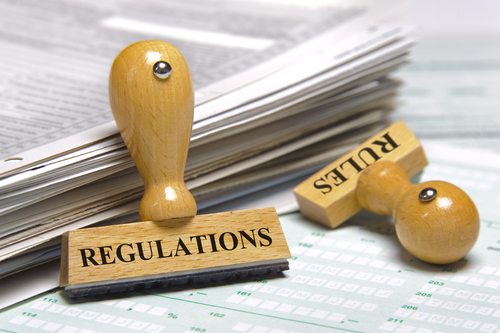 There was much expectation that the Centers for Medicare and Medicaid Services (CMS) would meet the February 18, 2023 deadline to release a final rule on Section 111 reporting civil money penalties (CMPs). However, it was not to be.  CMS extended its deadline for publishing the final rule by a year to February 18, 2024.
Recall that the purpose of the rule is to set out specific criteria for when CMS may impose penalties for what it considers a failure to report or improper reporting.  A summary of the proposed rule can be found here.
In the notice, CMS explains the reason for the extension:
. . . We are not able to meet the initial targeted 3-year timeline for publication due to delays related to the need for additional, time-consuming data analysis resulting from public inquiry. It was not possible to conclude this data analysis on the initial, targeted timeline for the proposed rule because public listening sessions raised additional concerns that CMS believed were important to properly and thoroughly research prior to publishing the final rule. We have decided that it is critical to conduct additional analysis about the economic impact of the rule. We are preparing additional data analysis and predictive modeling to better understand the economic impact of the proposed rule across different insurer types. This data analysis is designed to review the actual current reporting and model potential penalties that would be imposed were the final rule in place. Along with delays resulting from the agency's focus on the COVID- 19 public health emergency, we determined that additional time is needed to address the complex policy and operational issues that were raised. We are extending the publication deadline so as to provide the most accurate, complete, and robust data possible to confirm the intent and economic impact of the final rule.
Practical Implications
Besides not having to worry about penalties for another year, we are pleased CMS is taking the time to complete a data analysis of the impact of its penalty regulation.  While in its initial regulatory announcement, CMS indicated its rule would not have a significant economic impact, we, as well as others, noted in our comments to the proposed regulation that the authority to impose penalties of up to $1,000 per day per claim could lead to millions of dollars of penalties on even one claim.  This is most definitely a significant economic impact.
As required by law, CMS will eventually make its penalties rule final and issue penalties.  Accordingly, while we await that final rule, you have been granted more time to ensure the accuracy and timeliness of your reporting.
Current Tower Section 111 reporting partners have access to our Section 111 Management Dashboard, which gives you complete visibility into your claims from a global level all the way down to specific claims.  This, along with our standard error reports and consultation on error correction, is the best path forward to eliminate the potential for CMS to impose penalties.
If you do not yet partner with Tower for Section 111 reporting, now is an excellent time to consider the benefits of a platform which seamlessly manages Section 111 reporting, conditional payments, Medicare Set-Aside triage, clinical and legal interventions, MSA preparation, and CMS submission activities.  Don't hesitate to contact Tower's Chief Compliance Officer, Dan Anders, at 888.331.4941 or daniel.anders@towermsa.com, with any questions.
Related Articles
Tower MSA Partners Ready to Steer Clients Through Pending Section 111 Civil Money Penalties
WorkCompWire: Plan Now to Avoid Pending Medicare Reporting Penalties