Special Webinar: Your Need-to-Know Guide on Section 111 Reporting Penalties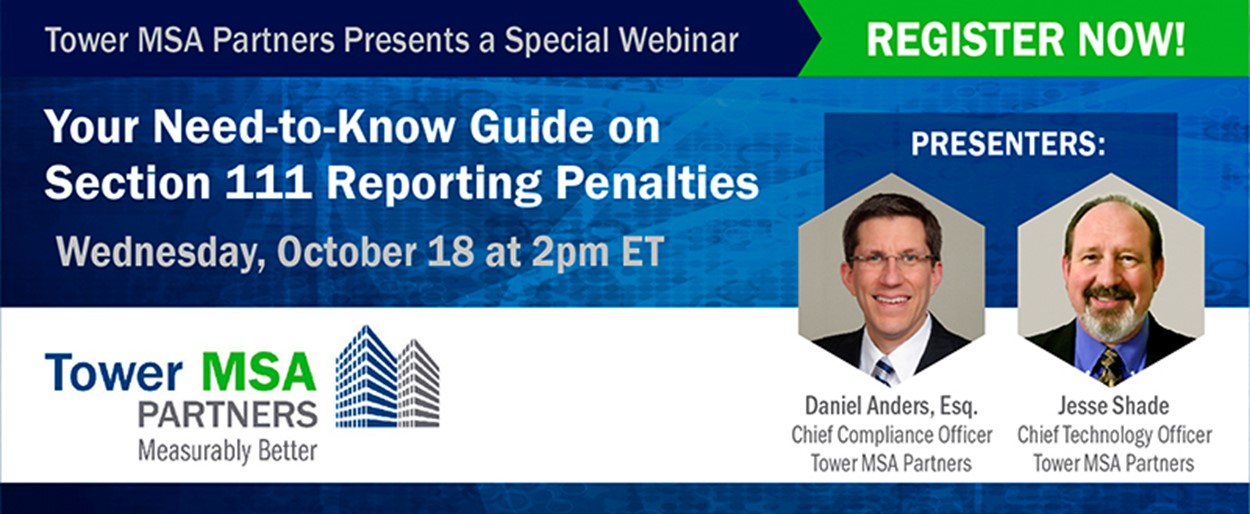 CMS recently published its final rule on the imposition of Section 111 Mandatory Insurer Reporting penalties.  While we addressed the specifics of the rule in our article, CMS Section 111 Penalties Rule Focuses on Untimely Reporting, we know that many questions remain.
In a special webinar on October 18 at 2 p.m. ET, Tower's Chief Compliance Officer, Dan Anders, and Chief Technology Officer, Jesse Shade, will provide your need-to-know guide to these penalties.  Topics will include:
Complete analysis of the rule, including criteria, penalty amounts and appeals
Examples of reporting situations which will and will not run afoul of the rule
Safe harbors from penalties
Best practices to mitigate and eliminate the potential for penalties
Resources available to Tower Section 111 reporting clients to ensure proper reporting
A Q&A session will follow the presentation, and we encourage you to submit questions when you register. Please click the link below and register today!
Please note there is no CEU credit offered for this webinar.