CMS to Require Section 111 Reporting of WCMSA Amounts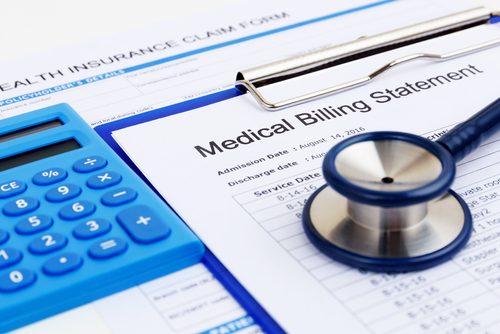 In its November 13, 2023 webinar, the Centers for Medicare and Medicaid Services (CMS) announced plans to require the report of a Workers' Compensation Medicare Set-Aside (WCMSA) amount concurrently with the report of Total Payment Obligation to the Claimant (TPOC) as part of Section 111 Mandatory Insurer Reporting.  CMS's purpose in adding this requirement is to better identify when a Medicare beneficiary claimant has primary payer responsibility for future injury-related medical services.
A copy of a screenshot of the CMS webinar slides can be found here.
Below is a breakdown of the critical questions and answers provided by CMS:
Can CMS require reporting of WCMSAs through Section 111?
CMS cites Section 111 as its authority to specify the information to be reported to them to make an appropriate determination about coordination of benefits.
Does this requirement affect CMS-approved WCMSAs, non-CMS-approved WCMSAs, or both?
It is required for all WCMSAs, whether approved or non-CMS approved.  In short, if a claim is reportable for TPOC, then the WCMSA fields must be completed, even if it is to indicate a $0 MSA.  CMS advised that there are no low-dollar thresholds for reporting the WCMSA amount except those already incorporated into mandatory reporting, i.e., the $750 threshold for reporting physical trauma-based injuries.
What fields will be added to Section 111 reporting?
MSA Amount
MSA Period: If the MSA is more than $0, report the period of years the MSA amount is to cover.
Lump/Annuity Indicator: If the MSA is more than $0, report whether the MSA is set up as a lump sum or structured annuity.
Initial Deposit Amount: If the MSA is set-up as a structured annuity, provide the initial deposit amount.
Anniversary (Annual) Deposit Amount: If annuity, the annual deposit amount.
Case Control Number: If a CMS-approved MSA, the assigned Case Control Number (Optional field).
Professional Administrator EIN: If there is a professional administrator for MSA
CMS stated there will be no changes to the Section 111 Response File Layout.  Further, errors about the WCMSA reported information will be returned as new soft or hard edits on the Section 111 NGHP Claim Response File according to current processing standards.  CMS advised additional details on this will be provided in the future.
What will CMS do with the WCMSA information it receives?
Regarding CMS-approved MSAs, CMS stated that while it has the approved amount on file, it can only move ahead with coordination of benefits (denial of payment for injury-related treatment) once it has been notified of a settlement, which includes amounts for future medical.
The final settlement documents must be uploaded to CMS after CMS MSA approval per the current rules.  However, this is sometimes not done post-settlement.  Consequently, requiring the reporting of the WCMSA amount through Section 111 reporting will act as another method by which CMS can initiate coordination of benefits based on the WCMSA.
Concerning non-CMS-approved MSAs, once notified, CMS will send the Medicare beneficiary claimant the same documentation a claimant currently receives for a CMS-approved MSA, which provides guidance and rules around MSA attestation and exhaustion.
When is the start date for reporting WCMSA information?
CMS has tentatively set the start date for reporting WCMSAs as January 2025.  The planned timeframe is for an updated file layout and error codes to be released in early 2024, with testing in the fall of 2024.
Will the WCMSA reporting requirement be retroactive?
CMS has not decided if the requirement will be retroactive.  We hope and will advocate that CMS implements this only on a prospective basis.
What if the MSA is for a non-Medicare beneficiary?
In some cases, MSAs are incorporated into settlements on individuals who are not yet Medicare beneficiaries but, for example, may be close to becoming Medicare eligible.  There is no Section 111 reporting requirement in these cases, thus no obligation to report a WCMSA amount.
How should RREs plan for this reporting change?
The addition of WCMSA fields for Section 111 reporting represents a technical and training challenge for RREs.  If claims adjusters currently enter data into Section 111 reporting fields on their claims systems, these new fields will need to be added, and adjusters will need to be trained on the procedures for entering information into these fields.
As we receive more information from CMS on the update to the reporting fields, we will provide guidance and recommendations to our Section 111 reporting clients.
Note, for Tower Section 111 reporting clients, we have your CMS-approved MSAs in our system to ensure these are reported appropriately at the time of TPOC reporting. We can also flag non-submit MSAs for reporting, but we will need certain additional information, such as whether a professional administrator is assigned to the MSA, to fully report.
If you have any comments or concerns, CMS asked that you email them to s111wcmsa@cms.hhs.gov. Also, please feel free to contact Tower's Chief Compliance Officer, Dan Anders, at daniel.anders@towermsa.com.