PAID Act Implementation How-to Guide Webinar, Sept. 15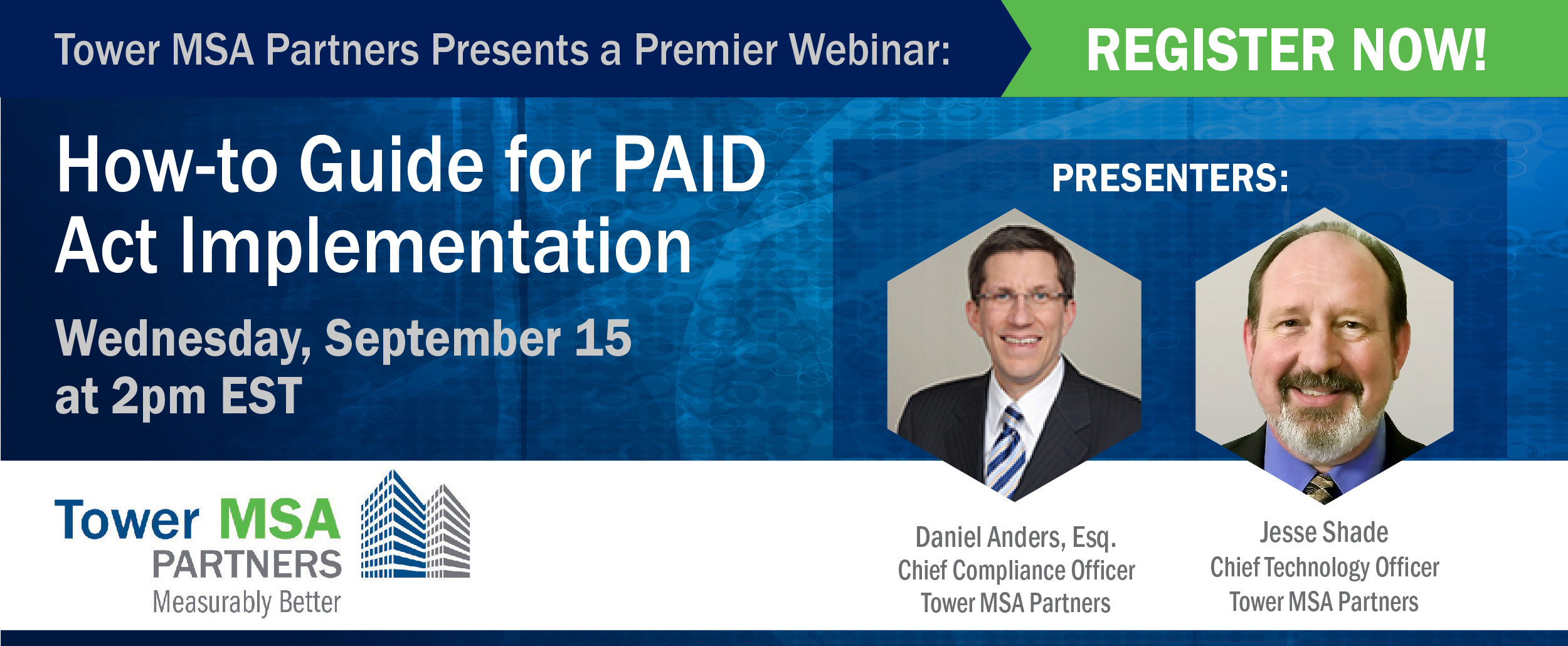 Join Tower's Webinar for PAID Act implementation "How to Guide"  on September 15th.
Because of the PAID Act, self-insured employers, insurers and other non-group health plans will finally have access to Medicare Part C Advantage Plan and Part D prescription drug plan information for Medicare beneficiary claimants, starting December 11, 2021. The Centers for Medicare and Medicaid Services (CMS) will provide the data through the Section 111 reporting query process.
While the implementation of these PAID Act requirements is a technical one, it gives rise to many policy questions as to what payers are required to do once they have this data.
Join Dan Anders, Chief Compliance Officer and Jesse Shade, Chief Technology Officer on Wednesday, September 15 at 2:00 PM ET, for a webinar which will tackle both the technical and policy implications around the PAID Act.  Topics include:
The Part C and Part D plan identification problem the PAID Act is designed to resolve.
Technical changes needed to receive this new CMS data come December.
Best practices for handling Part C and D plan data to resolve reimbursement claims from these plans.
Dan and Jesse will describe the steps Tower has taken to ensure our Section 111 reporting clients have a seamless transition to receive the PAID Act data and how Tower can work with you to identify and resolve Part C and D plan reimbursement claims.
A Q&A session will follow the presentation.  Please click the link below and register today!
Related Prior Posts: