Highlighting worker fatalities: Workers Memorial Day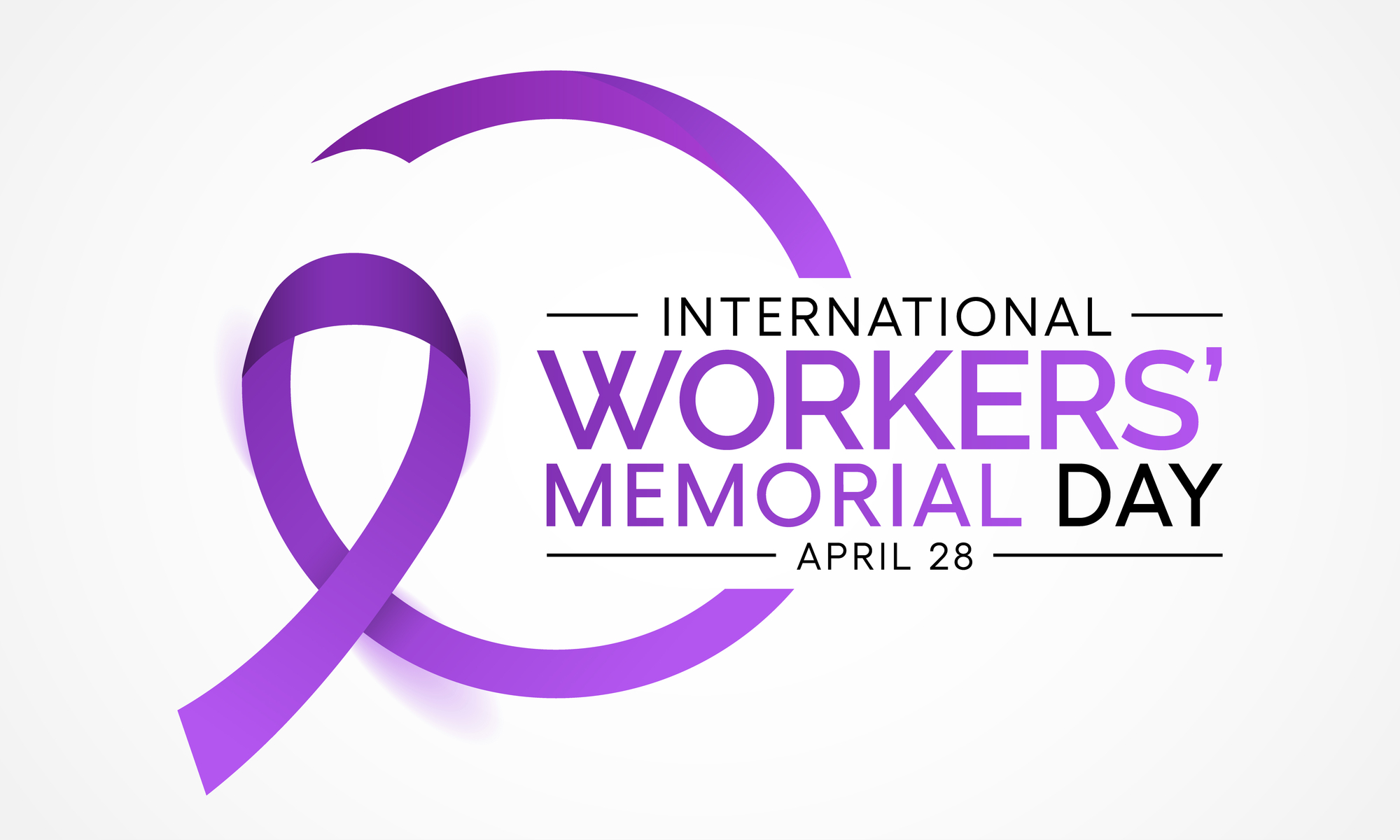 As an industry, we must all work to eliminate worker fatalities through an ongoing commitment to safety. April 28 is Worker Memorial Day, a time to memorialize those who died on the job.
Every year, April 28 is earmarked as Workers Memorial Day, a global day to remember and memorialize workers who lost their lives on the job. The day has several purposes:  Through a series of national and local events, it offers a way to call attention to the number of worker fatalities, to put a face on the workers who died, and to highlight the impact these deaths have on their families, co-workers, and communities. The day also sheds light on the fact that most workplace incidents are preventable and serves as a reminder for employers and workers alike to recommit to the important work of building safer workplaces.
April 28 is a fitting day for this event because it is also the day OSHA was established in 1971. Under the Occupational Safety and Health Act of 1970, "employers are responsible for providing safe and healthful workplaces for their workers. OSHA's role is to ensure these conditions for America's working men and women by setting and enforcing standards, and providing training, education and assistance." OSHA's mission encompasses 130 million workers, employed at more than 8 million worksites around the nation.
Of the 2022 Memorial, OSHA says:
"This year, we also recognize that, more than a year into the pandemic, every day essential workers, many of whom are people of color and immigrants, have put their lives on the line during the COVID-19 pandemic. Many were sickened or died as a result of just going to work – for simply doing what they had to do to support their families. They were healthcare workers, grocery workers, meatpackers, nurses, delivery drivers, farmworkers, law enforcement officers, teachers, and sanitation workers. We remember and honor every worker who has lost their life to largely preventable fatal injuries and illnesses, and we commit ourselves to fighting to make sure that others do not suffer the same terrible fate."
The impact of OSHA on worker fatalities can be seen in the statistics:  Worker deaths in America dropped from about 38 worker deaths a day or 13,900+ per year in 1970 to 15 a day or 5,300+ per year in 2019.
The most recent Census of Fatal Occupational Injuries was issued by the Bureau of Labor Statistics in December 2021 and noted a significant decrease in worker fatalities. The report noted that there were 4,764 fatal work injuries recorded in the United States in 2020, a 10.7-percent decrease from 5,333 in 2019 and the lowest annual number since 2013. The fatal work injury rate was 3.4 fatalities per 100,000 full-time equivalent (FTE) workers, down from 3.5 per 100,000 FTE in 2019. A worker died every 111 minutes from a work-related injury in 2020.
But the number of fatalities for 2020 needs to be put in the context of the pandemic, when many workplaces were shuttered for varying lengths of time. Some safety and health experts warn that we are likely to see an increase in the numbers going forward: Serious Work Injuries and Fatalities Spike as Labor Shortages Exacerbate the Problem
" Fewer workers died or suffered severe injuries in the workplace in 2020.
However, the rate of serious injuries and fatalities rose from 366 per 100,000 workers in 2019 to 429 per 100,000 workers in 2020, according to risk management software firm ISN.
The rate was 406 per 100,000 in 2018.
The problem could worsen as companies around the U.S. contend with a shortage of labor, which can translate into longer hours on the job by less-experienced workers, as well as a greater reliance on outside contractors."
Working to reduce worker injuries and deaths is the right thing to do. It's also usually the least costly thing to do and the smart thing for employers to do. Workers are concerned about workplace safety and appreciate employers who demonstrate a commitment. A recent survey showed that:
Almost all (97%) respondents said feeling safe is a major factor in choosing where to work. Asked how they would respond if their employer failed to communicate effectively about an emergency or other potentially dangerous event, 44% said they would feel unsafe and 58% said they would reconsider working there or seek employment elsewhere.
For more information on Workers Memorial Day:
Previously on Tower MSA Partners