Technology Drives Better Medicare Secondary Payer Compliance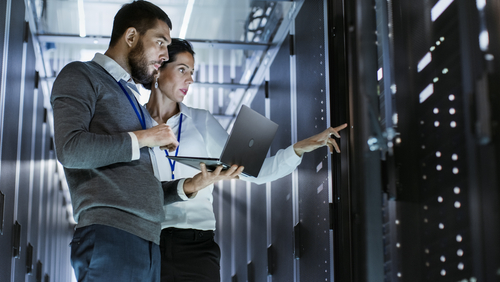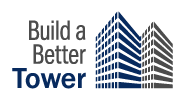 Building a Better Tower – Through Technology
You may not think about the technology that drives Tower's Medicare Secondary Payer compliance and Medicare Set-Aside preparation services very often – and that's understandable.  You may like our simple user interface or the proactive communication our software generates to identify issues, make recommendations, and drive MSA optimization, or appreciate the S111 Management Dashboard, all without thinking about the technology behind the scenes.  That's ok because we think about it everyday.  In fact, Tower's  CEO Rita Wilson put technology front and center when she and co-founder Kristine Dudley started the company, automating much of the MSP compliance and MSA preparation operations, quality assurance, and analytics for maximum efficiency, accuracy, and productivity.
With cybersecurity in the news and hurricane season upon us, we wanted to remind you that Tower has you covered in these areas, as well.  Tower stores and manages all data, both internal and client information, securely via a cloud management partner, and has a dedicated "hot site" disaster recovery backup to ensure business continuity should our primary data center fail. For us, business continuity means Section 111 reporting, conditional payment negotiation and resolution, MSA triage, clinical interventions, final preparation, and submission all go on.
"Hurricanes do not affect Tower's systems, data or internal processes," Rita explained. "We have employees based all over the country, and before a hurricane impacts our Florida headquarters, our local employees have safely relocated to areas where they can continue to do their jobs with the assurance that the network, infrastructure and cybersecurity protection will be available.  If a natural disaster strikes our primary data center location, an automatic process fails over to our private hot backup site."
Tower had mastered the IT infrastructure to support a remote workforce long before COVID-19. Aware of steadily increasing cybersecurity threat over the last several years,  the company had already secured Vigilant Technology Solutions' services for 24/7 monitoring, intrusion detection and prevention.  With VPN access that included multi-factor authentication and secure computer and telephone systems in place, it took less than two hours for employees to transition to work from home
Tower's complex technology is overseen by Jesse Shade, who was recently promoted to Chief Technology Officer.  This was Jesse's third promotion in less than four years, which says a lot about how we feel his contributions and talents. Last year, Jesse designed our S111 dashboard to help clients avoid the upcoming penalties associated with erroneous or late reporting and to provide end-to-end visibility to your claims.
This year Jesse worked closely with Rita to secure our SOC 2 Type II attestation.  The SOC 2 audit is designed to give clients and prospects a level of assurance as to how a company organizes and executes its business processes and technology in a structure that provides security, privacy, and confidentiality.
It is one thing for Tower to protect our data and yours, but a major data vulnerability occurs during data transfer between Tower and its business partners.  To ensure that all data exchanged between Tower and any outside entity remains secure, we implemented a third-party risk assessment program to assess and monitor ourselves and our business partners to ensure that privacy, security and cybersecurity best practices are consistently followed.
In addition, Tower is committed to educating clients and other stakeholders.  We hosted a webinar on cybersecurity for our clients and published articles in WorkCompWire last year to help educate others in the industry.
Technology changes all the time, and Tower stays abreast of these changes, always seeking new ways to build a better Tower and a better way to serve the MSP community.  If you have questions about this article or technology in the industry, please contact Rita Wilson, Rita.Wilson@TowerMSA.com or Jesse Shade, Jesse.Shade@TowerMSA.com