Marking Insurance Careers Month During "The Great Resignation"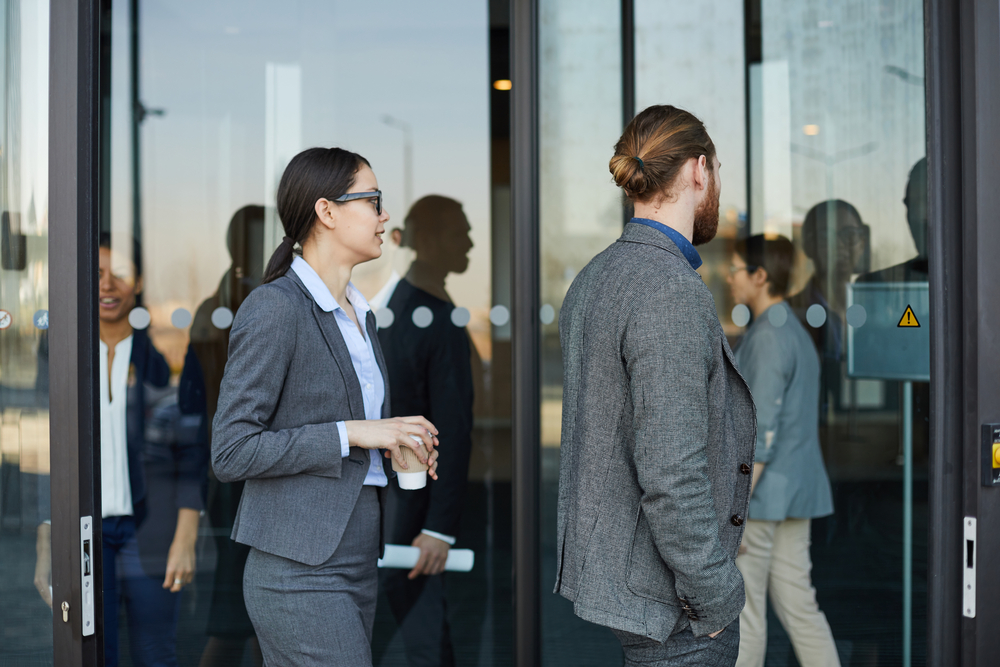 How is the insurance industry faring in the choppy waters of "The Great Resignation"? February is Insurance Careers Month, the perfect time to assess where we are after two years of the pandemic.
As a specialty provider of Medicare Secondary Payer (MSP) compliance and Medicare Set-Aside (MSA) services, Tower MSA Partners is a member of the workers' compensation industry. We're happy then to commemorate and promote the Sixth Annual Insurance Careers Month. Insurance and related services have been a great career path for many of us at Tower and we're glad to do our part to raise awareness for the next generations.
At the close of 2021, the Department of Labor/Bureau of Labor Statistics (BLS) put the insurance sector's employee census at more than 2.8 million employees, with a 1.9% unemployment rate. It's generally been a stable and resilient business, weathering the pandemic and various other catastrophes fairly well. This is borne out by a new report by Capital Relocation Services (CapRelo), which says that the insurance industry has managed to retain employees relatively better than many industries both in volume and tenure.
But as we look hopefully towards a post-pandemic future, what's in the cards on the employment front? Will "The Great Resignation" take a terrible toll on the insurance sector as it has with so many other industries?
First, let's look at what people are talking about when they refer to The Great Resignation.  Start with this:  In December 2021, the "quit" rate was 2.9% as 4.3 million workers voluntarily left their jobs. This was down from November's highwater mark of a 3.0% quit rate  (4.5 million jobs).  (Source: BLS – Job Openings and Labor Turnover Summary, or "JOLTS" report). This massive flight from jobs is not just happening in the U.S., it's a global phenomenon, and there are various theories and explanations for why this is happening, with the only commonality agreed upon is that it is related to the pandemic. And there were 4.6 million more job openings than unemployed workers in December. Whatever the reason, it's an employee's market, leaving employers struggling to retain and recruit workers.
Industries with low paying jobs and public-facing jobs are among the hardest hit, but there are other reasons beyond low pay and poor conditions that lead to job quits. Gallup surveys put burnout as #1 on the list of reasons why employees are quitting jobs. Feeling unsafe is another frequently cited reason. People don't want to return to the physical workplace if they don't feel safe from contracting an illness that they may bring home to children or elderly parents.
But what's happening to all the workers who quit? Are they just staying home and abandoning the job market entirely?  Well, yes, some are  – in the form of retirement or launching a new business.  Others are seizing the opportunity to trade up on a job, exit a low-paying company/industry, or rethink and re-engineer their career in some other way. While the phenomena of the post-pandemic labor market has been popularly dubbed "The Great Resignation," other observers think it is more precise to define it as a "Great Realignment" or a "Great Reshuffle."
In its Q3 2021 U.S. Insurance Labor Market Study and the related whitepaper,  Coming Out Ahead in the Great Reshuffle, The Jacobsen Group, a leading insurance recruitment organization, talked about this:
"While the overall economy is experiencing what many are calling "the Great Resignation," the insurance industry is encountering more of a "Great Reshuffle." Professionals who were waiting to make moves earlier on in the pandemic are exploring their options. Individuals are reevaluating their place within their current companies, considering future opportunities and looking forward as offices reopen and the economy continues its recovery."
In fact, the insurance industry was grappling with certain employment challenges well before the pandemic.  As an industry with an aging workforce, we've been faced with the daunting challenge of a retirement talent drain of about half the workforce over the next decade.  And to attract young Gen Z workers and retain millennials, there is the critical need to re-examine and redefine our industry's value and meaning to generations for whom a sense of  "mission" is table stakes. Plus, as with many long-term industry sectors, there's been a need to bolster the workforce with deep technology expertise.
Regardless of whether it's called a great resignation, realignment or reshuffle, employees are sitting in the proverbial catbird seat right now. Insurance organizations need to be proactive in both retaining the talent and expertise they currently have and in retooling to compete aggressively for the talent of the future.
The Transitions
In 2021 a group of leaders in the workers' compensation industry founded The Transitions with the mission to think strategically about how to handle the influx and outflux of talent over the coming decade.  The Transitions offers an extensive webinar series on such topics as reimagining management style, communication models and technology models in WC.  Additionally, a mentorship program to help recruit and retain talented individuals through professional and personal growth.  We encourage you to check out their website and follow the organization on LinkedIn.
Related posts